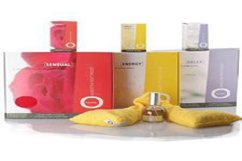 Benefits of aromatherapy oils
Aromatherapy is a traditionally used concept used for beauty, calming senses, meditation, health care and healing. It involves use of herbs, infused oil, floral waters, carrier oils and other natural substances. The aromatherapy oils are derived from leaves, flowers, barks, berries and leaves. They have good fragrance as a result of which they produce relaxing effect on the senses. These oils when mixed can also be used for medicinal purposes.
Aromatherapy oils are the ingredients used in spas. Each of these oils has a unique therapeutic value and fragrance. They also correct the imbalance in the body. The oils when blended with water, lotions and creams are applied to the skin. In addition, they can be used to
treat stress related problems and mild aches. The oils used are grapefruit, cinnamon, lavender,
sandalwood and lemongrass. Each of the oils has its unique attribute. The color of these oils is varied
and may be yellow or green in shade.
Frankincense oil is antiseptic, sedative, tonic-digestive and anti inflammatory in nature. It is used for
treating excessive coughing, scars, depression and stretch marks.However in spite of its benefits the
aromatherapy oils should be used with precaution mainly. If taken beyond the required limit they can
become toxic and harmful. Expecting mothers, old people and offspring need to adopt precautions while
using the oils. The oil is also very useful for treating wrinkles. In addition to treating scars, its essence is
beneficial for respiratory system. Also, oils with glass dropper tops should not be used. Perfume oils are
very different from aroma oils and should not be used synonymously. The quality of these oils differs
from company to company and should be bought wisely. Only pure and undiluted oils should be bought.
Oils should be stored in a dark glass and in dark and cool place.
Hope you enjoy safe and enjoyable session.